Welcome to my Salon and Spa Equipment Review website. This is where I  share information on equipment, mainly in the areas of hair removal, skincare, and nails.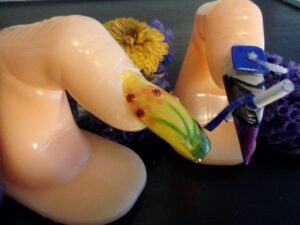 My Hair, Skin, and Nails Story | Salon and Spa
My passion started initially with skincare. Later, I felt the calling to do nails … feet in particular, and became a licensed nail specialist first.
As I was about to do my skincare training, I discovered electrology and decided to become a licensed electrologist.
It made perfect sense to add laser hair removal specialist also as it was closely related.
If you have concerns about superfluous hair growth, skincare needs, or just want to pamper your feet, I'm excited to help!
The Educator in Me Needs a Platform. | This is It!
I spend my entire life taking courses, being a perpetual student … because I love it! I am passionate about educating others. My love for writing supersedes everything else.
It is only fitting that since I'm committed to continuing education, I pass on that knowledge to others in the industry. With this platform, I can share the results of my research while enjoying what I love to do best.
Hopefully, this will be beneficial because of the work I put in upfront. We all need a helping hand in every area of our lives. If I can make a difference, I will. This is my way of giving back.
Narrowing My Focus | Hair, Skin, and Nails.
The salon and spa industry is a very broad niche. I believe I can be of more value to my readers by addressing a smaller niche while staying in my "lane"… hair removal, skincare, and nails.
These are the areas I'm most knowledgeable in. Some of the equipment I have been familiar with and have used in training or with my own clientele.
My goal is to help other licensed professionals make the right decision when purchasing for their businesses or personal use.
If you have any questions or comments, feel free to leave them below and I will be more than happy to address them.
All the best,
Veron Percy-Jarrett
https://salonandspaequipmentreview.com